anxiety, Insomnia, Miscellaneous
Homeopathic Remedies for Anxiety
As the weeks pass by and we are asked to stay at home for a longer period of time some of us may experience a great deal of anxiety about the current situation, about not being able to hug family and friends and not be able move freely, some of us may be filled fear and dread, we are all different and we are all going to live this situation differently.
Here homeopathy lends a hand, as there are many remedies and each one of them would be indicated for a different situation and a different person.
I am going to share with you a few homeopathic medicines that can be very useful for the very strange times that we are living in.
Homeopathic remedies are safe and do not have side effects. You may discover a completely new way to look after your family as I did many years ago.
Aconitum Napellus: the first remedy to think of for anxiety
This was the first homeopathic remedy that I was prescribed and in a few seconds it took me from a state of complete panic to a place of calm where palpitations stopped and I could start to think clearly. Aconitum is a major panic attack remedy and it is very useful when there is extreme restlessness of mind and body, a state of fear and anxiety, cold sweats and palpitation. The person needing aconite is fearing death and dying and fearing of being in public spaces something that a lot of people may feel these days.
Sadness, social isolation, and aversion to talking are the predominant symptoms, along with brooding about past events. There is also an aversion to speaking, and sudden mood changes may occur. Symptoms are usually worst at night.
Arsenicum Album: anxiety about health
One of the most important anxiety medicine for homeopaths and the first one we think about when the anxiety is linked to gastric symptoms such as loose stools or indigestion with a burning sensation. The person needing Arsenicum may look anxious and drawn and tend to be fastidious, they worry about their health Fear and restlessness is a prominent symptom, these days this can be seen as fear of hearing the news as they cause apprehension and dread. They can have an overwhelming feeling that everything will go wrong, and if unwell they despair of their recovery. These are people that are hard to reassure and usually feel worst after midnight and find it hard to sleep. Other common traits of a person that needs Arsenicum is a fear of germs and fear of suffocation, there is a need to control what's happening around them….. there is a lot of need for Arsenicum these days…
If you found this article interesting I invite you to download my ebook with more information on remedies for anxiety and sleeplessness and some tips on other tools that one can use to overcome feelings of anxiety.
/
0 Comments
/
by Silvia
https://www.silviagiunta.com/wp-content/uploads/2020/04/blog-on-anxiety.png
500
500
Silvia
https://www.silviagiunta.com/wp-content/uploads/2017/11/Silvia-Giunta.png
Silvia
2020-04-30 16:53:12
2020-04-30 17:30:37
How to tame anxiety in lockdown
Homeopathy course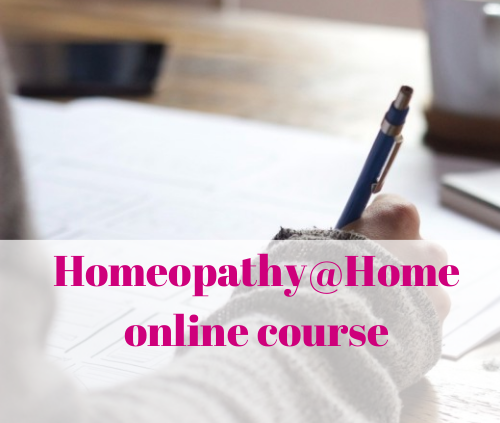 Now you can learn how to use homeopathy for your family's health!
For the last months, I have been busy working to create an online homeopathy course for the whole family. I am happy to say that it is finally ready and that I am proud of the end result.It is probably hard for me to be completely objective as I have been thinking about this course for a long time, it started off as an idea and then I challenged myself to create it. I learned all the technical bits ( that was the hardest part !!), two homeopath friends Caroline and Kirsten were willing to share this journey with me. Working together has been invaluable, it has reinforced our friendship and made the course better than what we initially imagined.Now it is ready for you to use it. The "Homeopathy@Home" online course has been designed to help you support your family's health safely and effectively using homeopathy.It is really easy to follow, you can listen, watch and learn from the comfort of your home, at your own pace. We have decided to avoid drip feeding lessons as if you are like us you will want to jump. straight to what you are interested in.We have been busy condensing many years of homeopathic knowledge in short videos and downloads.
Here is what people that have tried the course had to say:
"The videos are brilliant and they bring the course to life"
"It is so straightforward to navigate which I loved"
"I like how it is all in bitesize chunks"
"there is no mysterious medical terminologies that I couldn't understand, I immediately felt confident to try the remedies at home".

HAVE A LOOK AT THE LINK BELOW AND SEE WHAT YOU THINK
/
0 Comments
/
by Silvia
https://www.silviagiunta.com/wp-content/uploads/2020/05/homeopathyonlinecourse.png
500
500
Silvia
https://www.silviagiunta.com/wp-content/uploads/2017/11/Silvia-Giunta.png
Silvia
2019-05-01 06:18:06
2020-05-01 17:48:32
My very own online course
https://www.silviagiunta.com/wp-content/uploads/2017/12/featured-contraceptive-detox.png
300
350
Silvia
https://www.silviagiunta.com/wp-content/uploads/2017/11/Silvia-Giunta.png
Silvia
2017-12-12 11:14:18
2018-01-04 11:19:34
3 Major Benefits Of A Contraceptive Detox